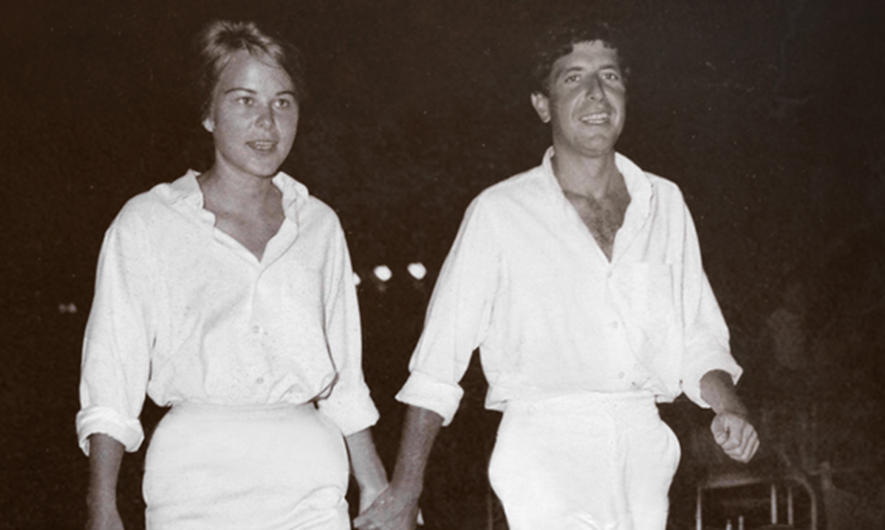 Marianne & Leonard: Words of Love
The beautiful yet tragic love story between Leonard Cohen and his Norwegian muse Marianne Ihlen. Their love began on the idyllic Greek island of Hydra in 1960 as part of a bohemian community of foreign artists, writers, and musicians. This film follows their relationship, from the early days on Hydra, a humble time of 'free love' and open marriage, to how their love evolved when Leonard became a successful musician.
It was on Hydra in 1968 that director Nick Broomfield, then aged 20, first met Marianne Ihlen. Marianne introduced him to Leonard Cohen's music and also encouraged Broomfield to make his first film. She was an enormous influence on him. Marianne and Leonard's was a love story that would continue for the rest of their lives. Along the way the film tells of the tragedy that befell those that could not survive the beauty of Hydra, the highs and lows of Leonard's career, and the inspirational power that Marianne possessed. Marianne and Leonard died three months apart.
Services
Conform
Archive Restoration
Alchemist XF Framerate Conversion
DCI 2K Grade
Theatrical Grade Review
Finishing
Deliverables
QC
DCP
AS-11 DPP
Credits
Andrés Del Caño – Finishing Artist
Emma Corbett – DI Conform
Jack Jones – Supervising Digital Colourist
Claire Winter – Digital Colourist
Producers
Marc Hoeferlin, Shani Hinton, Kyle Gibbon
Composer
Nick Laird-Clowes
Executive Producers
Charles Finch, Patrick Holland, Cassian Elwes, Lisa Savage, Jan Christian Mollestad, Tony Palmer, Rudi Dolezal
Production Company
Lafayette Film Ltd